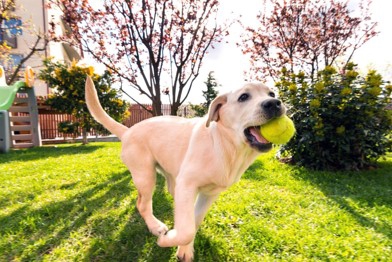 Millennials Are Buying Homes ... For Their Dogs
Millennials are now leading the pack of home buyers, and the incentive that is driving them to take the plunge? ... Their dogs.
A recent survey conducted by Harris Poll found that 33% of millennial home buyers' decision to buy a home was chiefly driven by their dog. Furry friends outranked wedding bells (25% cited marriage as their top motivator for buying a home) and kids, too (only 19% claimed birth of a child as their prime incentive).
Even those millennials who don't yet own a home but are planning to are prioritizing pups, with 42% of those surveyed saying a dog - present or future - is a key factor in their home purchasing decisions.
The desire to give one's dog the best life possible is one that real estate brokers see frequently among their millennial clientele. It could sound a bit over the top...but it's actually not when you consider that millennials tend to regard their pets as family members - arguably more so than any generation prior. Wait ... does that make me a millennial ....?